👋 everyone,
Meet TinyMerch
First off, thanks so much for your interest in TinyMerch! Our success is dependent on growing an energetic and creative community. We're excited to share some more designs and details of our product with you. Hopefully this will get you excited and thinking about how you or your company could potentially use TinyMerch.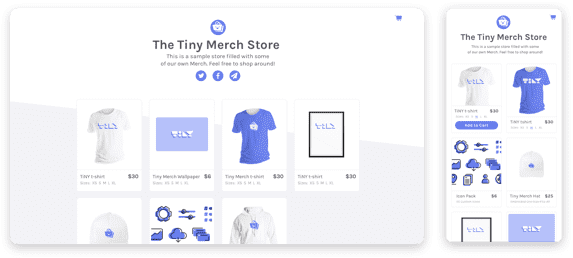 with TinyMerch you get two unique ways to sell your merch, a standalone store, and an embeddable widget to add to your site.
How it Works:
Our goal is to allow anyone the capability to add a store to their website in a matter of minutes, and to sell branded content they designed or digital products they've made. To do this you'll simply signup, and using our TinyMerch Designer you'll upload a logo or some of your artwork and voilà, you've created your first product which we've automatically added to your store.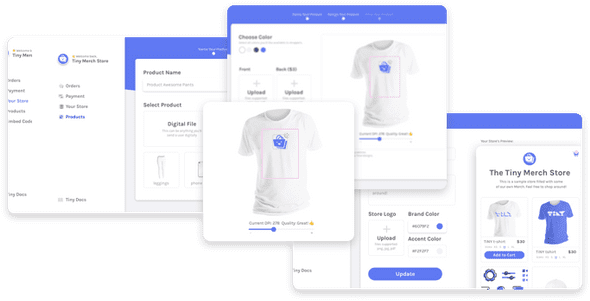 What's Next:
Our goal is to have entire flow automated and fully functioning by the end of next week. Afterwards we'll turn our focus to building out the store widget. We are currently on track to allow test stores by Nov 27th.
Interested in getting these updates in your inbox? (Sign Up for Our Newsletter)
✌️ Best, The TinyMerch Team